Safehouse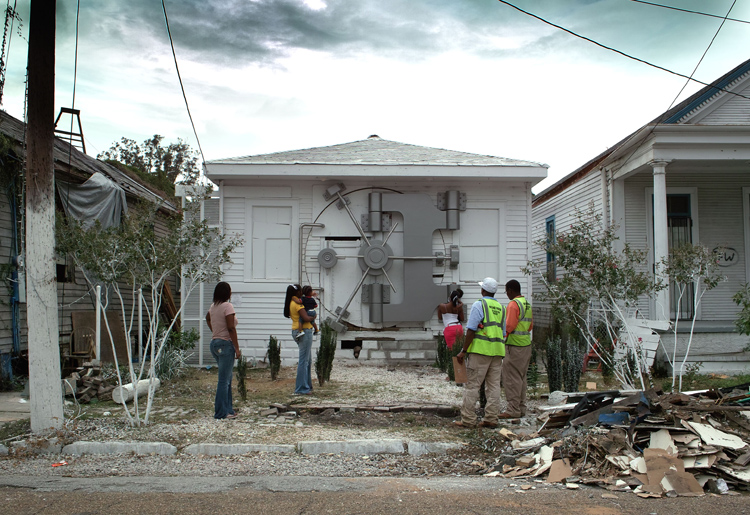 2008-2010
existing house, stainless steel, steel, wood, plywood, Gatorboard ®, lead-encapsulation paint, automotive body and paint finishes, 12,000 brass thumbtacks, 6,000 unique hand-drawn Fundred Dollar Bills.
Overall size: 18 x 22 x 40 feet, interior walls are 10 1/2 feet in height

Safehouse is a sculptural icon of Operation Paydirt in New Orleans' flood-wrecked and lead-laden neighborhood of St. Roch. Safehouse is a former residential dwelling, its front façade transformed into an operable 10-foot-in-diameter bank-vault door, complete with a rotary combination lock. Safehouse was a Fundred gathering and drawing space and served as Operation Paydirt Headquarters in New Orleans; thousands of Fundreds, drawn by Louisiana school children, were displayed inside.