Untitled History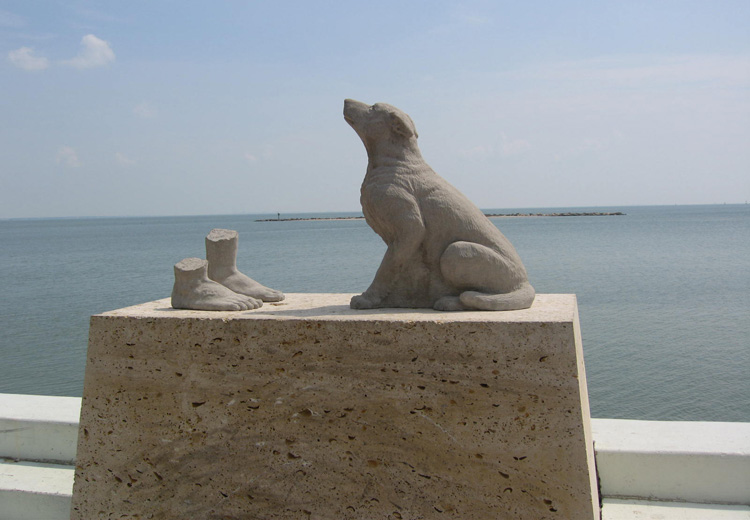 2005
Indiana limestone, Texas limestone
size variable
A Sculpture in five parts for the City of Corpus Christi on the grounds of the new Arena and Convention Center and the Art Museum of South Texas.
The sculpture consists of five traditional outdoor pedestals, each supporting a fragment of a figurative statue, which collectively add up to a complete body. Mounted as remains, they evoke Greco-Roman sculpture fragments found throughout the museum world. Taken as a whole, they represent a composite body of Texas history.
– A dog looks up to what would have been a statue, its vanished
master, a Karankawa Indian. The feet remain.
– A 16th Century Spanish gauntlet.
– The dress of an Irish immigrant from the1820's.
– A torso fragment of an African American cowboy.
– An oil field worker's helmet from the 1930's.