Fan Club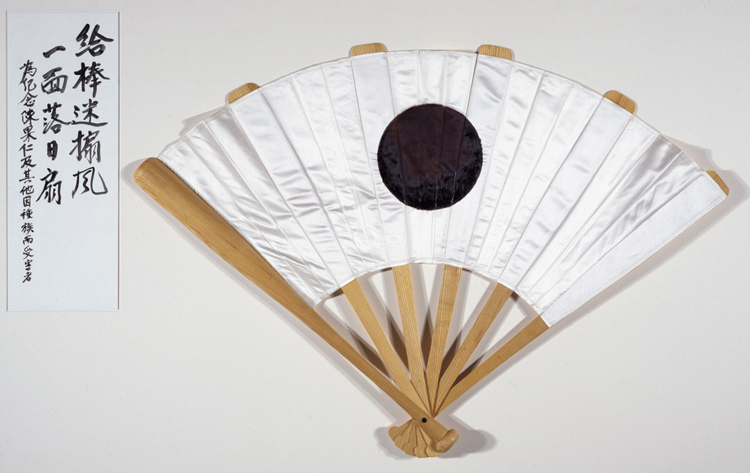 1994
ash wood, blood on Chinese silk, ink on paper
42 inches x 66 inches x 3 inches (framed)
A baseball bat sliced into fan-like sections and reconstructed with silk and blood. This object was conceived to commemorate the tenth anniversary of Vincent Chin's death. Closed, it maintains a sport and American persona. When opened, it is transformed into a fan stained with blood in the form of another national
insignia. Mistaken identity based on stereotypes and economic and nationalistic paranoia are components in this weapon/ tool/ object – for sport, and in this country.
Vincent Chin, June 19, 1982
Chinese American engineer Vincent Chin was bludgeoned with a baseball bat by two white autoworkers who shouted, "It's because of you motherfucking Japs we're out of work!" Chin died on June 23rd. The killers were sentenced to three years probation and a $3,000 fine after the trial. A subsequent conviction and a federal civil rights prosecution were overturned on appeal. Neither killer ever served a day in prison.