Cluster
2006
gold, sterling sliver, stainless steel, gemstones
The artist has observed that things bright and precious can create dark and sinister shadows. Such is the link between the illicit diamond trade in its sponsorship of terrorist activities and purchases of assault weapons to be used for warfare throughout the world. The jewelry designs are based on selected historical and medical records of wounds. The works come from consideration of value, violence, adornment, and mutilation of the physical body.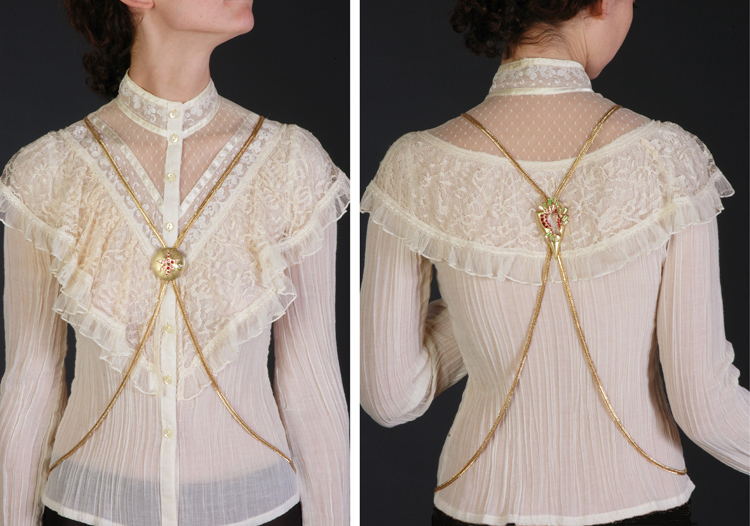 US Civil War (Entry/Exit body accessory)
14K Hamilton Gold, 14K gold filled chain, natural white sapphire, garnet, green cubic zirconia, red garnet, ruby
on body, w/ chain: 16 x 11 x 8 inches
Specific documentation from a U.S. Civil War field observation of a conoidal bullet's entry/exit wound is conveyed by amulets that hang front and back.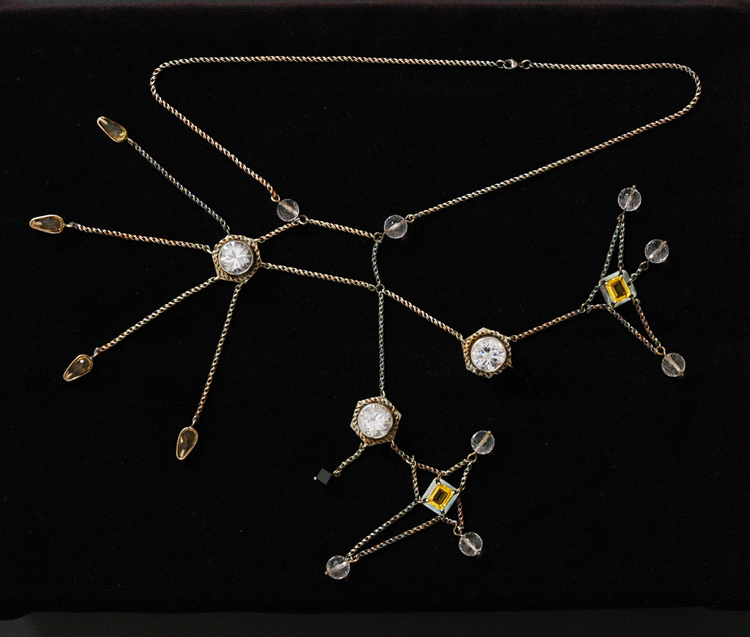 AK-47 (liver wound/sulfobromophthalein collapsing necklace)
gold 18K, antiqued sterling silver, white cubic zirconia, clear quartz beads, emerald cut topaz, smokey quartz, black jet
necklace flat, not including chain: 5 x 6 x 3/8 inches
A forensic examination of a liver, ripped apart by an AK-47's blast, becomes the basis for a collapsing necklace; the design patterned from the chemical structure of sulfobromophthalein (a dye once used to test for liver damage).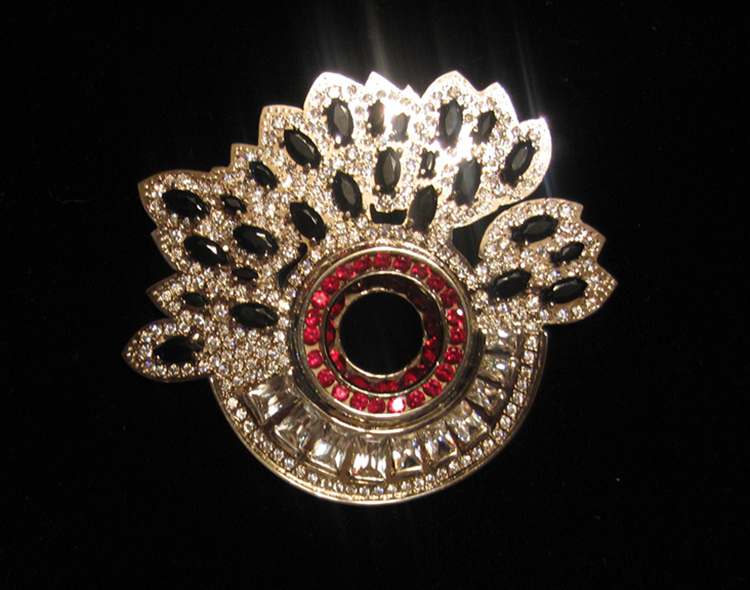 M-16 (wound brooch)
14K white gold, lab grown ruby, marquise onyx, emerald cut cubic zirconia
2 1/8 x 2 1/2 inches
A Vietnam-era M-16 wound becomes a brooch designed as a single hole surrounded by crystalline contusions.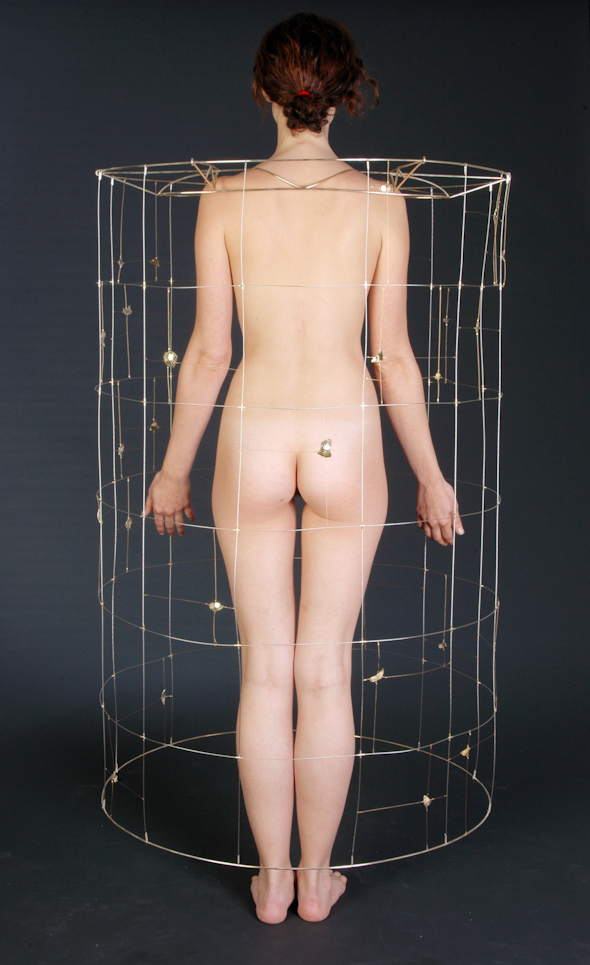 APERS (Anti-Personnel Cluster Bomb cage adornment)
solid sterling silver, sterling silver/18 k gold bi metal, stainless steel
49 x 30 inches diameter (will have additional height with stand)
The effects of a Bosnian War Anti-Personnel Cluster bomblet is described by a wearable cage of jagged fragments of silver and gold, with a stainless steel net, trapping and mapping the coordinates of its destructive path.
Cluster drawings:

drawing for US Civil War, drawing for AK-47

drawing for M-16, drawing for APERS